Shopping Cart
Your Cart is Empty
There was an error with PayPal
Click here to try again
Thank you for your business!
You should be receiving an order confirmation from Paypal shortly.
Exit Shopping Cart
| | |
| --- | --- |
| Posted on December 7, 2017 at 10:30 AM | |
Women didn't have better choices because until now, we've not spoken up collectively. We HAVE to make more conscientious efforts to walk with one another through this tumultuous world .
Over the years, the roller coaster ride of being a woman myself, has had its themed reasoning of the forward and backward peddling woman tend to do with one another. I apply it as to why I have visited and left certain circles of some of my women friends. From the grade school playground all the way up to my middle management years, I've seen women bite the backs of women in so many personal and professional instances,that the "hum" of it all seemed to take on a life of its own.
But it HAS gotten alot better over time, as I have found out that when women are without each other, it is both the damning concept of the impediment of growth, and at other times, a blessing in the wake of walking away from each other. Both concepts have indeed, evolved. In its moral entirety, it is indeed a Sisterhood to behold if you're savvy enough to understand the complexity of sharing complexities with each other. I do, but in bite sized pieces called "boundaries".
Women tend to leave each other over the most ridiculous "overthrows" when it comes to the disrespect some have for their sisters. And it's then when women (especially women) must NOT put up with each other's riff-raff drama in mud puddle splashing as it's usually the first sign before the actual mud slinging begins. That's something that can keep a good woman "stuck in her own mud" when she involves herself in the meddling of circumstances.
Her feminine energy becomes out of sync and falls into an abyss all created by her and her alone. She can be her own worst enemy, the one who can start a war, or end it - but first she must recognize it so that her children can also recognize it. As women, we are what we know. It takes a lifetime to be polished in the sands of the feminine. When we realize this, we become much much more.
Women are not without responsibility in the change going forward. If we want GOOD MEN, we must RAISE UP GOOD MEN. When you marry abusive men/partners and/or live with abuse, you then become a part of RAISING UP THE ABUSE, unless you set the example of what you will and will not put up with as a woman in front of your children. The responsibility and choice lies within the scope of your own hand and heart as well.
I am proud of the MeToo Movement. I'm part of it. I do the work and have for over 39 years when it happened to me the first time and many more times going forward. I'm not afraid, nor have I ever been, to tell my story. I simply cut away what and who can hold me back at any given time. This means the whiners, the complainers, and the ones who continue to participate with issues and problematic dynamics that do nothing but further complacency, tragedy, and mental instabilities. And all just because "shared messes" seem to be "comfortable".
Abuse is a two way street. I say that not in blame or finger pointing to my Sisters out there, but to raise awareness on the concept of awareness itself on a woman's participation with any of it. For those women who truly need a hand in education and self empowerment, it's time to listen, learn, and say;
"Enough. My bidding of "Hello" outweighs my fear of saying "Goodbye"...
A new understanding awaits.~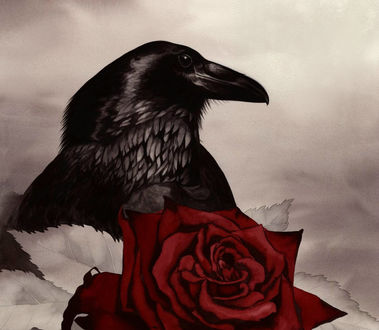 Categories: None
/