Shopping Cart
Your Cart is Empty
There was an error with PayPal
Click here to try again
Thank you for your business!
You should be receiving an order confirmation from Paypal shortly.
Exit Shopping Cart
| | |
| --- | --- |
| Posted on January 1, 2018 at 6:20 PM | |
Both privilege and fate were my running theme this past year. I got to know many many different people. I met some of you Ladies here on the Women's Womb Page. But mostly, I got versed through others all over again with my "yesteryear days" as a personal advocate for assisting women through my business, Elemental Virtues. I had a taste once again of some real connection as a "helper" to my sisters, and have decided to return to that role at _____ _______ _____ this coming Spring 2018. My last time filling that role was in the mid 1980's.
Elemental Virtues started out in 2013 as a small project for doing metaphysical work. It quickly turned into the capitalization along the lines of reading energy. I had been involved with metaphysics for over 25 years, but after the move out of my cottage in Amelia, only to settle into an office in Cherry Grove, I found out even more quickly, that my "little project" had other plans in store for me.
Fast forward, and as you know, Elemental Virtues came home to roost literally on our property after my husband had my new "nest" built for me just in time for my birthday/anniversary/and Winter Solstice gift. What a lucky woman I am to have a partner who is not only a fierce protector, but one who walked behind me in this life, making sure I'd be ok...I'd heal.
Elemental Virtues is now very much of a place of meeting, tasking, merriment, and a creative foundation for women of all walks. This "birth" is due to circumstances and happenstance over the yolk of the last 12 months of my work as a Helper/Mentor. It is now an extremely private place of "birthing" ... a magical place if you will.
I've discovered that women want desperately to know themselves... now more than ever. And, over the past year, I've seen women having trouble shaking the dust from their feet, struggling to accept their own truths in their relationships, their lives, and in their choices that cloud their judgment.
No, I'm not a perfect person in terms of who I am to any of you. However, my own "work in progress" is flawless when it comes to my canvas. From loss to love, from love to loss, and from the cradle to the grave on many layers to that onion, my life is my own - my life is mine.
I have obtained as much as I've given, and I appreciate what has also been taken. And truth be known, sometimes that's been a long row to hoe.
The past 12 months have been a type of "history" for me. True, you can say that about each year you have the gift of seeing through. But this one was different. This one was about learning from my Shadow and teaching myself the aspects of my own boundary lines where I thought I had them established already. The layers of how I have felt through the political tides, the social ab-norms, and even on a personal front, have all had what I refer to as "Divine timing". I'm hoping that your own year in review Ladies, has been one that you can embrace with a fierce appetite for all of it's contents. We all in fact, if we're LUCKY enough, share a common thread of what has themed our world in learning what has to be done to change it. "Lucky" meaning how much we've ingested and digested from the past year's events. To understand it and connect with each other through it, is the gift in it if we can share it as the food we need in order to grow.
It's for that, that I want to wish you all a very Happy and Prosperous New Year...I'm hoping and wishing that you understand the message of this coming year, because it will be yours and yours alone. 
As for me and Elemental Virtues? I'll be waiting to see some of you, old and new, at our new beloved MoonPie Cottage.
May 2018 bring you Ladies ART, LOVE, MERRIMENT and most of all, PERSONAL TIME spent on SELF DISCOVERY.
Happy 2018 to Everyone, but most of all to you Ladies out there, making it happen by your own magical selves. 
Much Love & Light, Dana Martine xoxo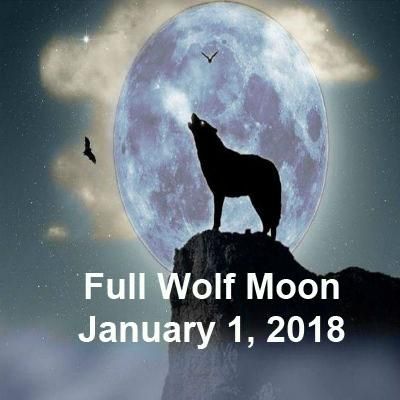 Categories: None
/