Shopping Cart
Your Cart is Empty
There was an error with PayPal
Click here to try again
Thank you for your business!
You should be receiving an order confirmation from Paypal shortly.
Exit Shopping Cart
| | |
| --- | --- |
| Posted on November 10, 2017 at 6:55 AM | |
Years and years ago, I began having Winter Solstice parties after watching my older sister seemingly having fun with hers. I loved putting them on (at first). Of course I had alot more energy in the 90's. But there was an element of "peppermint charm" I have always been unable to resist when it comes to the holidays....That is, until people come to expect it.
It was my 5th year in having one in 1996. Alot of the same people would get an invite, and I have to admit that even by year 4, the stress began to rear it's ugly head. I don't know about you Ladies, but the rule of invite is to expect half for a solid number...*DON'T BELIEVE IT*.
By the 5th year, I was working at a catering company which made for tedious planning around time off to pull out all of the stops. My gatherings were magical in the sense of old fashion poppers on the tables...cider wines...homemade cordial cakes for gifts and lots of candles and giveaway bags as guests left after a long and fun evening with friends. But year 5 was different...Nothing went right. Crockpots were forgotten to be turned on...The smoker died that contained the porkloins in the middle of the afternoon without us knowing, and I had issue with getting out of work on time. When I finally arrived home, guests had already begun to arrive. My boyfriend at the time was doing his best to accommodate everyone, but not before panicking. I rushed to the bedroom to put my holiday ensemble on that I had planned to wear, while trying to "airdry" the day's food preparations off of me from the catering gig I had been working on. It was the best I could do with being 2 hours late getting home.
I came out of my bedroom as "ready best" as I could, and that's when "it" happened.
A repeat guest put it all in perspective in just 3 measly little words, as I directed my then boyfriend to ice up the beer tubs; "Dana! You're slipping!"
I'll never forget it. I remember seething while holding my tongue as I wanted to shove the nearest homemade cheeselog up his nose.
It was a painted smile and a feverish tone with tiresome conversation for the next 5 hours that evening. Being an introvert and being selective with friends and just life in general, was the deciding factor for no more Winter Solstice gatherings.
People come to expect alot from what you present on a consistent basis. While I chewed on our friends thoughtlessness for the next few days, I also knew that I had to take some responsibility in it. I allowed it to happen like it did in the first place. I set it up this way. Every year, my gatherings got more elaborate and harder to clean up. I realized that it was ME who decided to let more in than what I could put out ...and for what??? I know what I'm capable of...I know my talents....But it wasn't fun anymore. And when that happens, you KNOW it's time to take your punch bowl and go home.
So...I did.
Now, it's a Solstice dinner with 1-4 friends, and some quiet conversation. For me, the more intimate the better. That's my story and I'm stickin' to it...Learn from self love.~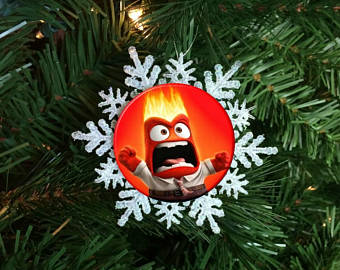 Categories: None
/